We Listen

Each garden that we design begins by carefully listening to your needs, your ideas and your long term plans. By working together, we begin to envision a creative and functional landscape that accomplishes your goals within the budget that you establish. We want you to be confident in our expertise from the start, knowing you will receive the quality, service and value you expect. If necessary we will also work and coordinate with your architect, interior designer and builder.

We Visit

Upon the initial contact, we will arrange a time to visit with you at your home or site, usually within a week of the initial contact. Our meeting will allow more time for additional questions and looking through our extensive portfolio assuring you of our company. By evaluating the site specific conditions, such as drainage, sun exposure, existing structures and gardens, the owner and expert designer is able to plan your outdoor spaces tailored specifically to your property and preferences. The charge for your project design will be agreed to at this time. The long term sustainability of your landscape depends greatly upon the initial design. We schedule a follow-up visit at this time.

We Propose

The owner and expert designer meets with you at your residence again to review all aspects of the design and proposal, and to answer any questions. Our extensive knowledge of plant and hardscape materials and site-specific condtions will ensure your landscape success. As the design and proposal are finalized you are given a date that your project installation will begin.

We Install

Schott Garden Design offers complete garden and hardscape installation from excavation, soil preparation, and plant installation to paver and custom stone installation, lighting and water features. Our team of horticulturists and installation crews are dedicated to transforming your property into attractive outdoor spaces for your year-round enjoyment. We strive for 100% customer satisfaction. We love what we do and we value you, as our customers.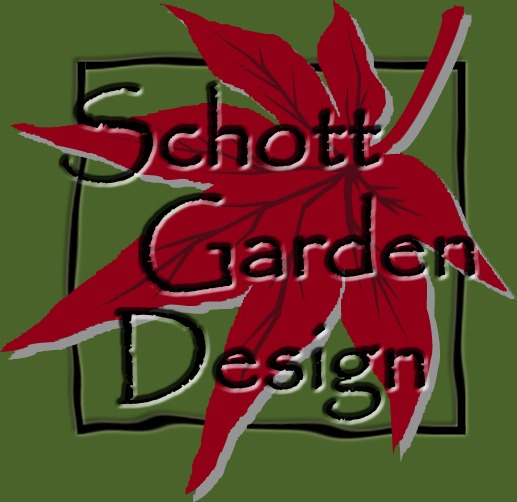 In all things of nature there is something marvelous. - Aristotle